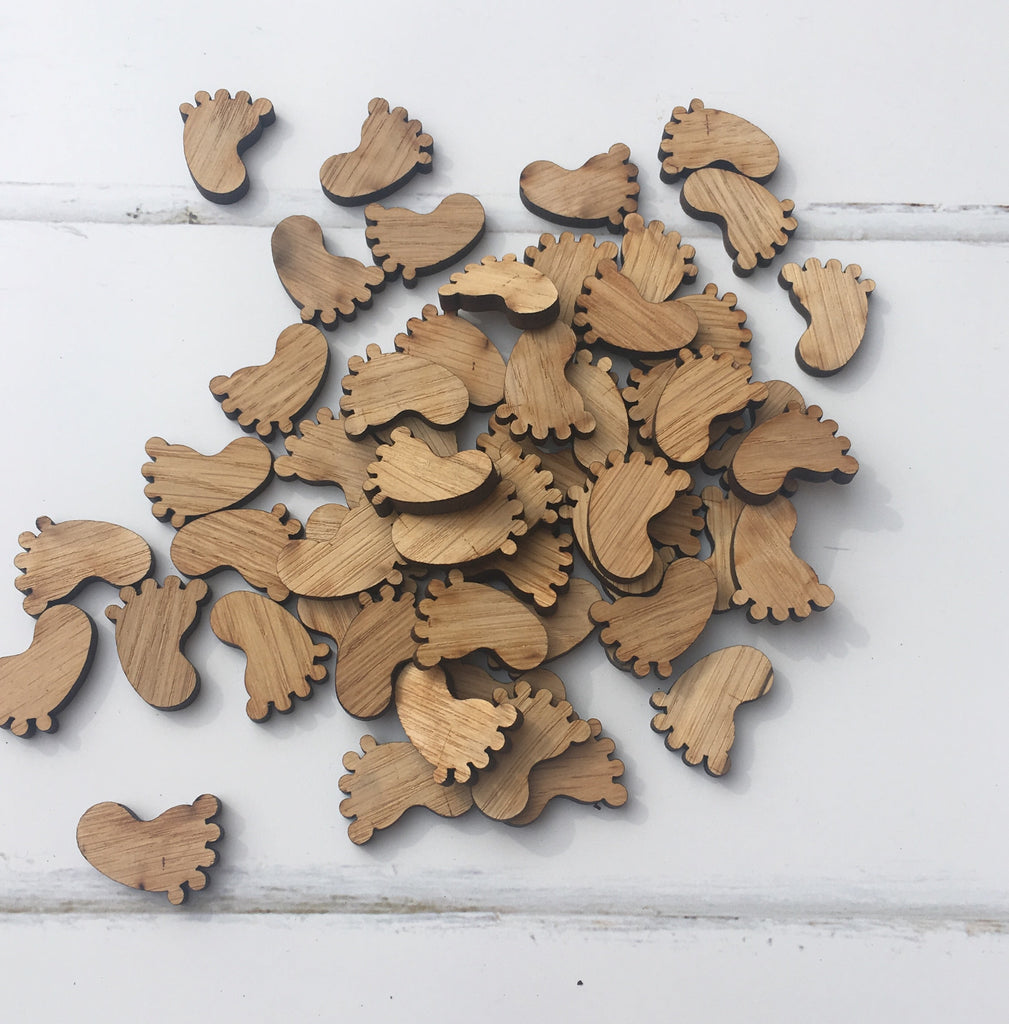 The Bespoke Workshop
Wooden 25mm Baby Feet - Craft Embellishments
Made from 4mm Oak Veneer Wood
These are cheap as they are off-cuts from another product we sell.
Quantities are approximates - we are usually very accurate however if there are 1 or 2 feet missing from the pack, sorry but we wont be able to send them out separately. 
Perfect to use in craft projects and card making
One side may show some light laser burn marks, this can easily be wiped off with a damp cloth.