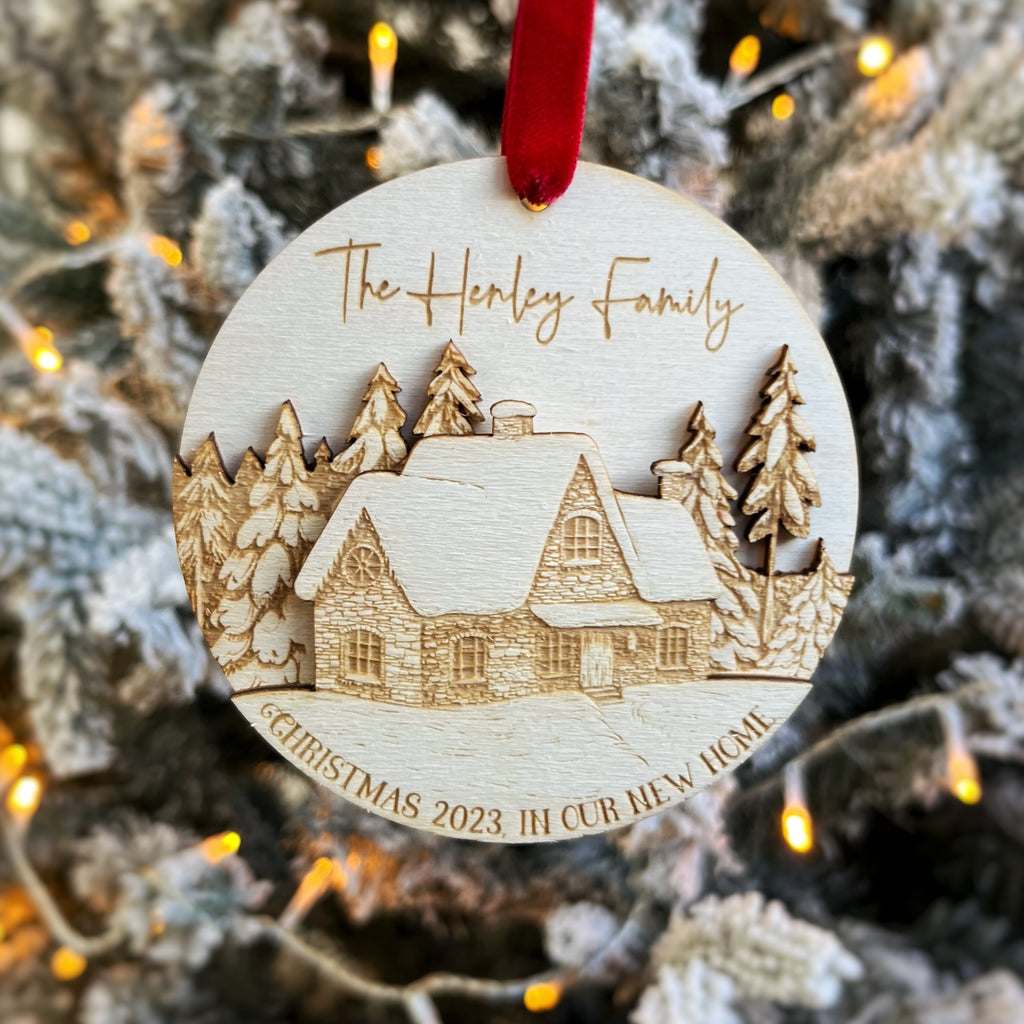 The Bespoke Workshop
Winter Scene First Christmas In Our New Home Tree Decoration
When all the worries & stress of moving home have started to melt away, putting up your Christmas tree and making your home cosy & inviting is an exciting time of the year. Hanging that 1st ornament on the tree should be a special one and you can't get much more special than one that commemorates the first Christmas in your new home!
This beautiful tree decoration is laser engraved with a winter scene and can be customized with a family name or a couple of first names. A beautiful house warming gift that can be bought out every Christmas to remind you of the 1st year spent putting up the decorations.
It has been made using 3 layers of poplar plywood which gives it a beautiful 3D effect!

Please note; if only 1 name is required, the wording around the edge will be changed automatically to 'Christmas 2023 In My New Home' rather than 'Our'.
Measures 90mm across
Made from 3 layers of 4mm Poplar Wood
Personalised with Address, & Names
Sent with red velvet ribbon