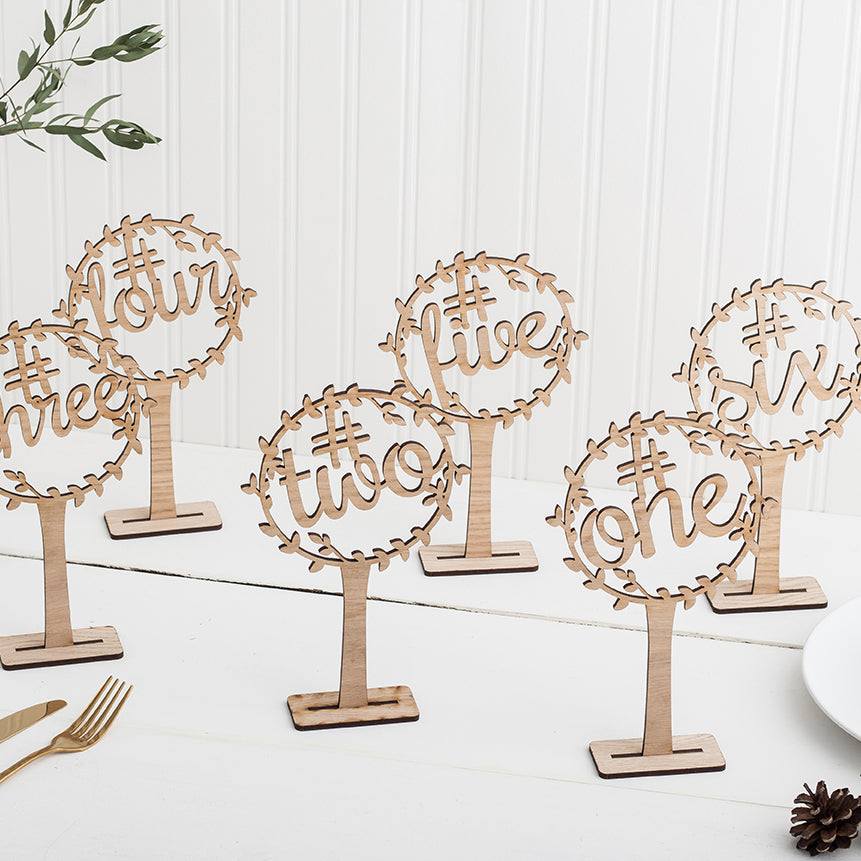 The Bespoke Workshop
Wooden Freestanding Table Numbers for Wedding Decor - Laurel Design
Our beautiful fauna table numbers are a fantastic addition to your wedding decor. The wooden design looks perfect at rustic themed weddings.
Each freestanding number comes with a base that easily slots together. If you would prefer to display them within table centre-pieces then just pop us a message and we will send you a version without the base.
These are made to order and can also be made without the '#' above each number.
To order; please input the amount of table numbers you would like in the quantity box. Once ordered, please message us to confirm each number you'd like (you may require more than one of each number)
Made from 4mm oak veneered wood
Overall size: 23 x 14 cm
Price per table number