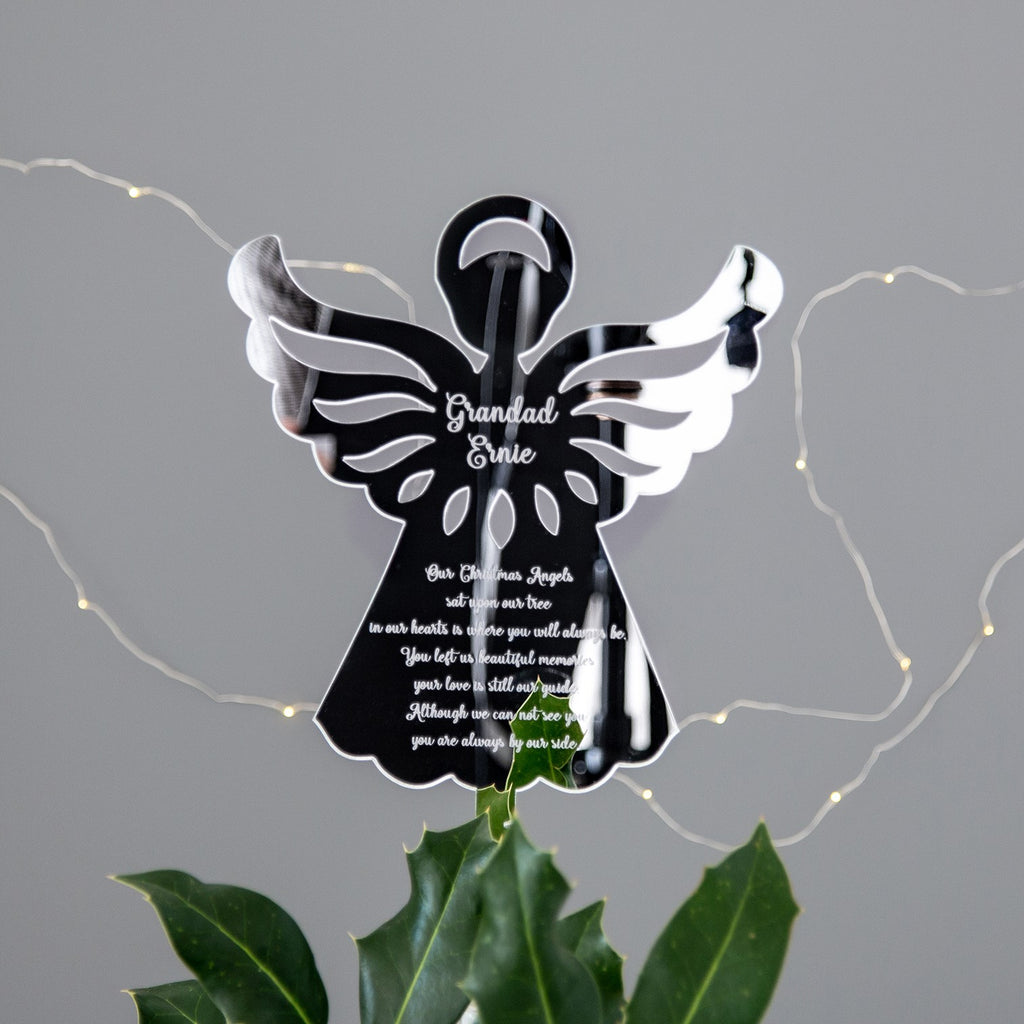 The Bespoke Workshop
Personalised Angel Christmas Tree Topper - Silver Mirrored Acrylic
Add the finishing touch to your Christmas tree with this custom made topper. A beautiful remembrance decoration to loved ones who are sadly not with you in person to celebrate.
Made from Silver Mirrored acrylic, the wording and surface will twinkle amongst the lights. The verse is engraved as standard and we will automatically change the tense from singular to plural if you require more than one personalised name on the angel.
Made from 3mm silver mirrored acrylic (other options available)
Size 25 cm Tall including stem.
To fix to the top of the tree, use some wire or string and wrap it around the stem of the topper.