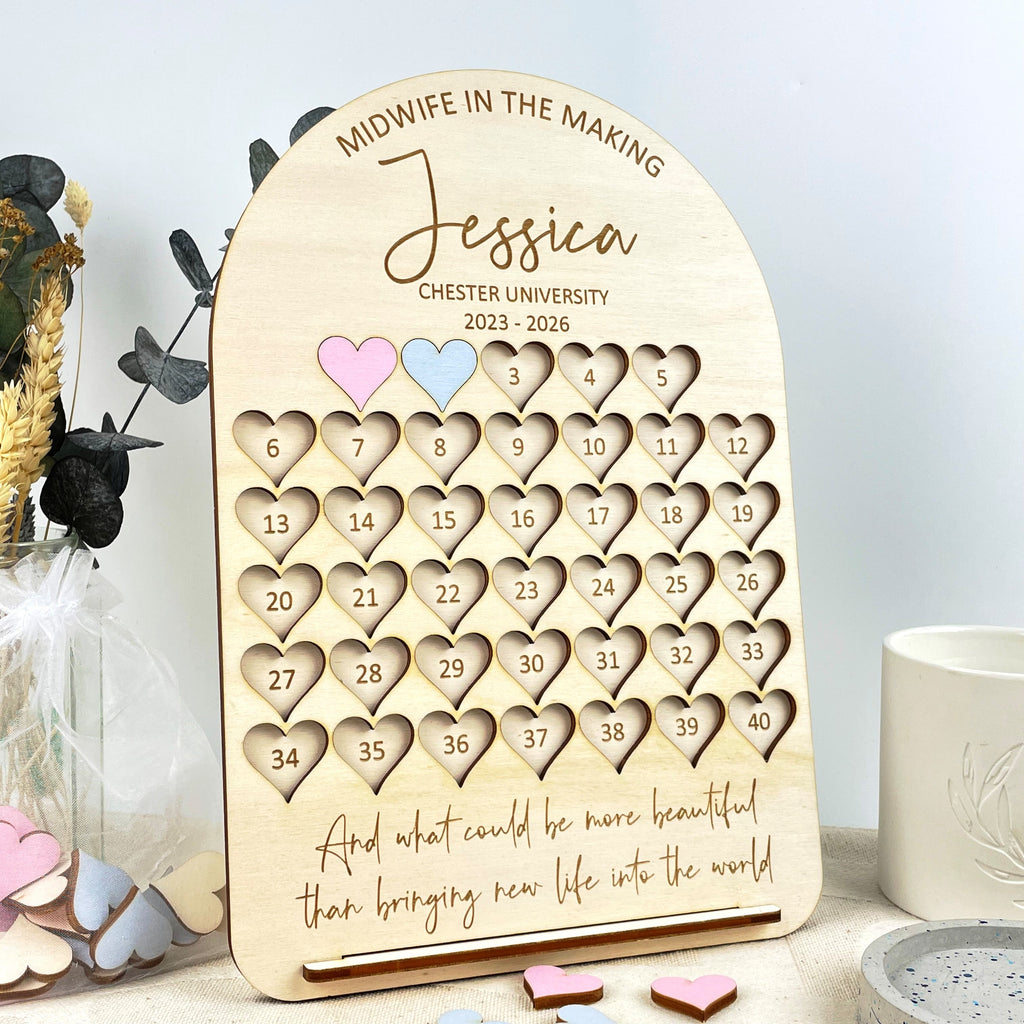 The Bespoke Workshop
Personalised Student Midwife Baby Birth Counter
We are the original inventors & creators of the midwife baby counting board and have been sending these to midwives around the world since 2017. This all natural board is the newest option to our famous midwife board collection. Made using high quality laser machines, the engraved words and cut edges are always finished to a high standard.

 Within the UK, trainee midwives have to help deliver a total of 40 babies during their university studies before they can qualify. Our personalised student midwife birth counters are a helpful and fun way of making sure students stay focused and their delivery target is reached within the set time, whilst it also doubles up as a gorgeous memento of this life chapter.
You will receive a total of 55 hearts to fill the 40 slots - 25 pink, 25 blue and 5 white hearts to honour the sad instances of babies born sleeping.
'Midwife in the making' is laser engraved around the top curve of the board, followed by the student midwives personalised details below. The bottom of the board features the wording 'And what could be more beautiful than bringing new life into the world'.


Made from FSC certified Poplar Plywood
Overall dimensions 285 x 195 x 8 mm
25 Pink & 25 Blue & 5 White Wooden Hearts Included
Stand included
Organza bag included to store hearts

Personalised with a name and up to two other rows of text

Additional coloured hearts can be purchased if needed at a later date.