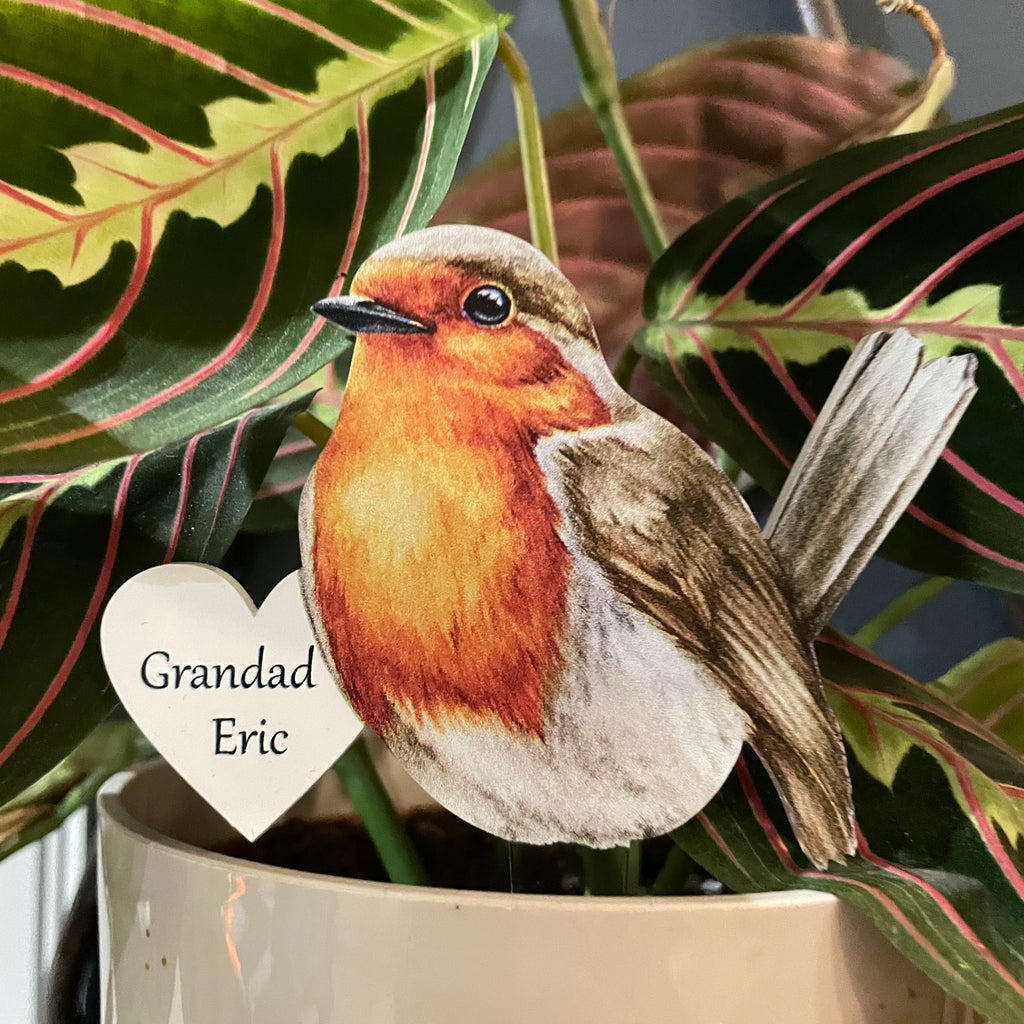 The Bespoke Workshop
Personalised Printed House Plant Mini Robin with Stake
Remember someone, in loving memory and keep them close by with this robin house plant decoration. 
Place this robin close by in remembrance of someone who was very special to you. This subtle robin can be secured by pushing the stake into the soil of a small house plant pot. Display in your home in a place where you enjoy spending time to help feel comforted. 
This design has been made by UV printing on to clear acrylic, before laser cutting. Suitable to display indoors and out, this small design though is best suited for small indoor pots.
Features:
Personalised with a name
Made by UV printing & laser cutting
Made from 4mm Clear Acrylic
Measures: Width: 8.5cm /  Height of robin: 6.5cm / Length of stake: 7cm