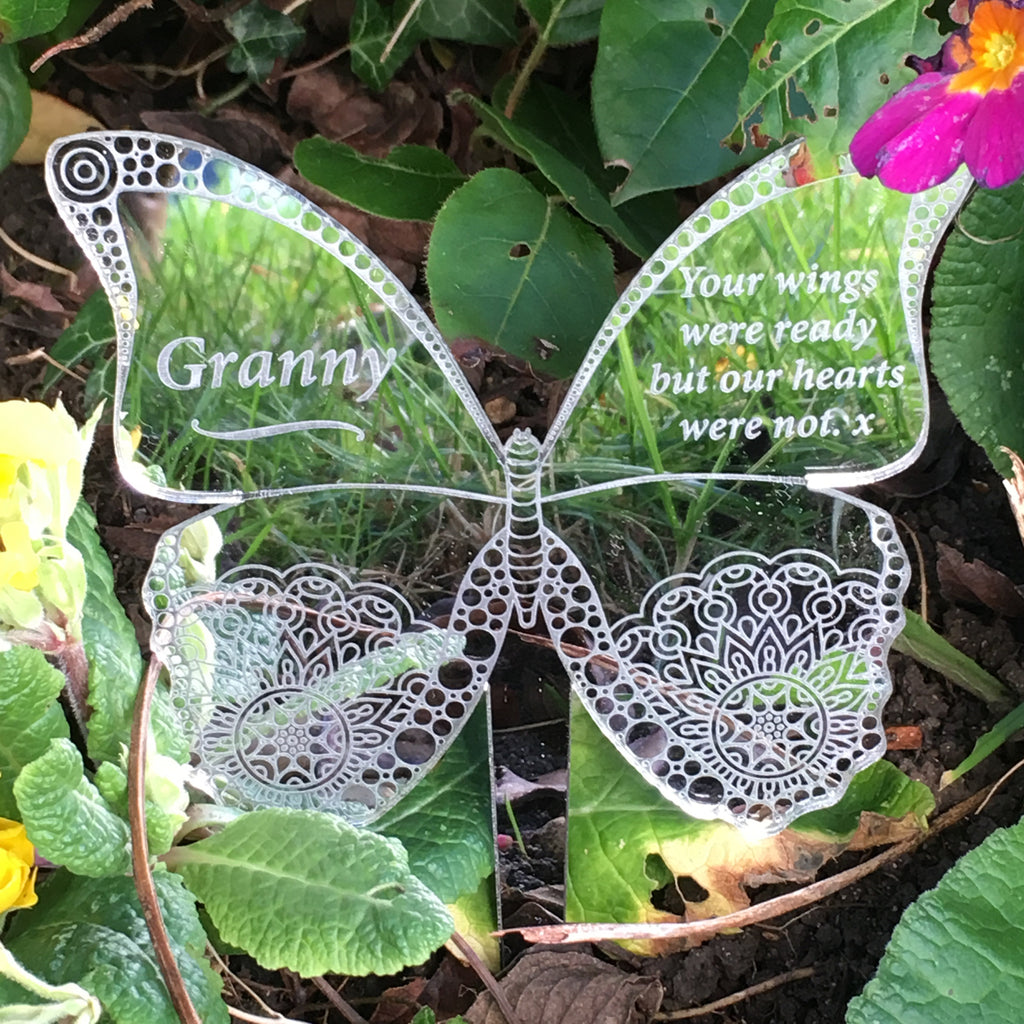 The Bespoke Workshop
Memorial Butterfly - Silver Mirrored Decoration - Ground
A meaningful decoration to remember loved ones who are sadly no longer with us. Made from silver mirrored acrylic, this butterfly is suitable to be displayed outside within the garden, at a grave-side or within a plant pot. The long stem can be pushed into the ground to secure. 
Engraved with up to two personalised names and a message/quote of your choice. 
Original butterfly measures: 123 x 123 mm, with a 90mm stake
Now available in an additional new larger size:  160  x 140 mm, with a 120mm stake.
Made from 3mm Silver Mirrored Acrylic (Not glass)
Suitable for outdoor display
Up to two names can be engraved along with any wording on the right hand wing.