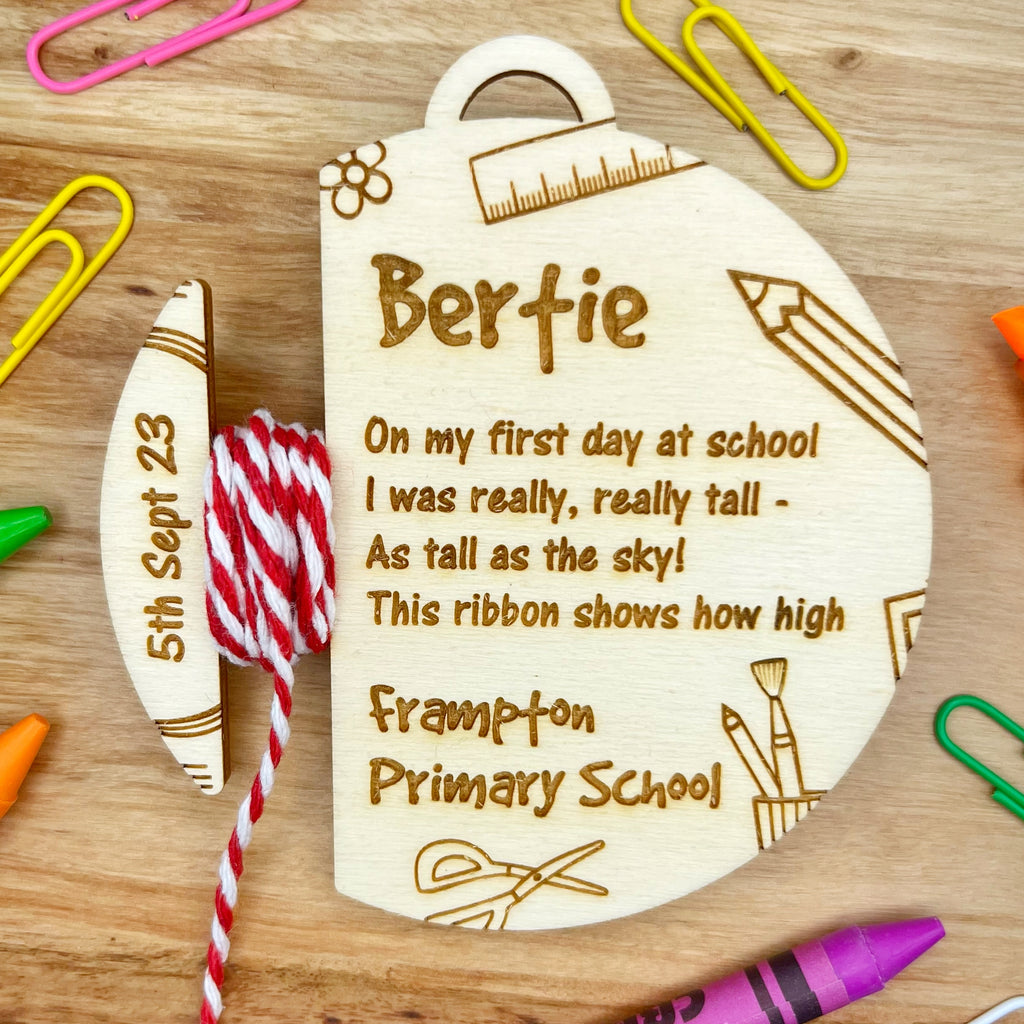 The Bespoke Workshop
First Day of School Keepsake - Record how high your child is
A personalised keepsake, complete with a long length of ribbon - to record how tall (or short) your child is when they start School or Nursery.
A lovely unique decorative ornament that can be kept for years to come, to look back on and see just how much they've grown.

This wooden design is engraved with a little verse and personalised with important details such as their name, the name of the school and the date which they started.

We will include a meter length of colourful bakers twine, which you can cut to match the height of your child. Please message us if you require a longer length of ribbon and we will edit your order.

The following verse is engraved below the child's name:
On my first day of school
I was really, really tall
As tall as the sky!
This ribbon shows how high.

Features:
Made from FSC graded Poplar ply wood
Measures 95 x 95mm
Laser engraved and cut
Personalised
Ribbon included

This decoration makes a lovely sentimental gift for a child who is starting nursery for the first year or going back to school, one that they can treasures for years to come.