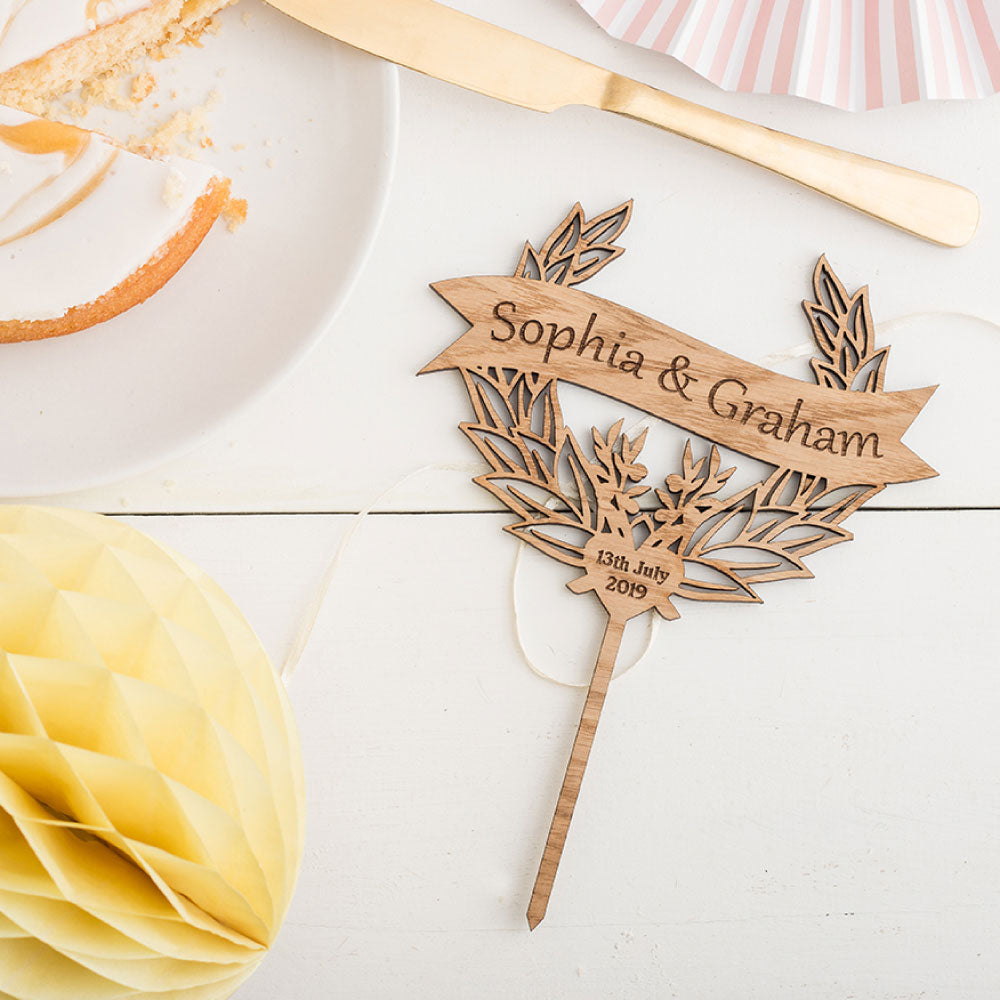 The Bespoke Workshop
Wooden Personalised Wedding Cake Topper
Our custom-made floral wreath cake topper is an easy, stylish, and affordable way to customise your cake, not to mention reusable!
Measuring 15cm across, this wooden cake topper is the perfect size to perch on top of various styles of cakes and is Ideal for any bohemian, rustic, barn, or vintage weddings. 
Engraved with name/s along with an optional choice of adding the date of the occasion, perfect for birthdays, weddings, anniversary cakes, baby showers, or any other event that needs a delicious cake!
Useful information:
Made from 4mm oak veneer wood
Width: 15cm 
Height: 11cm 
Spike: 8.8cm 
Please note all sizes are approximates  
At The Bespoke Workshop, all products are crafted in-house with utmost care and attention to detail. We are fully committed to producing eco-friendly and premium quality goods that you can feel good about using, learn more about us here!  We love to help bring ideas to life, please do get in touch if you have a query or would like to alter a design, we are more than happy to help.