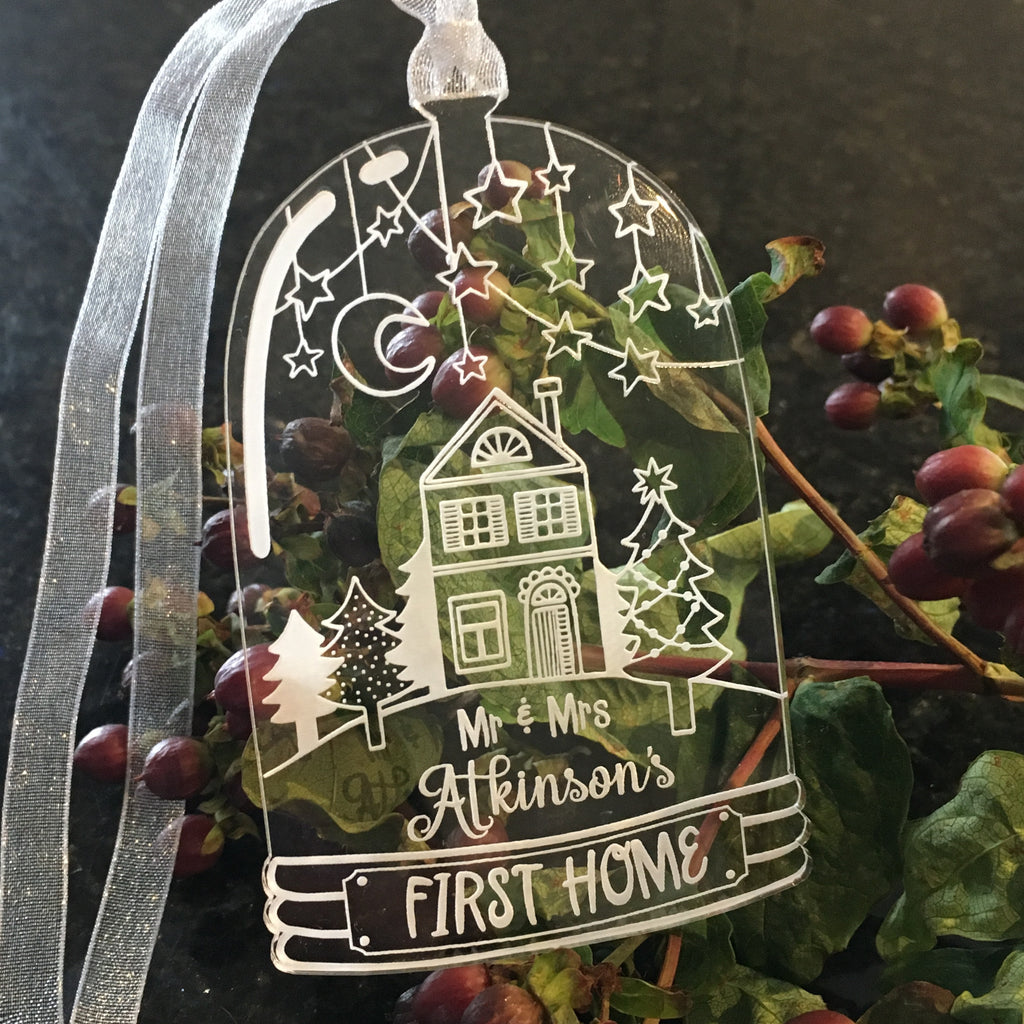 The Bespoke Workshop
Bell Jar Christmas Decoration - Our Home - Clear Acrylic
These beautiful laser engraved decorations are both elegant and cute. 
Made by engraving into clear acrylic, this personalised design will look gorgeous hung on the Christmas twinkling among the fairy lights.
We are able to personalise this with names of your choice, following by your own wording within the lower plaque.
This is a perfect decoration for a couple celebrating their new home.
Silver organza ribbon is included to hang the ornament with.
Size: 90 x 55 x 3 mm