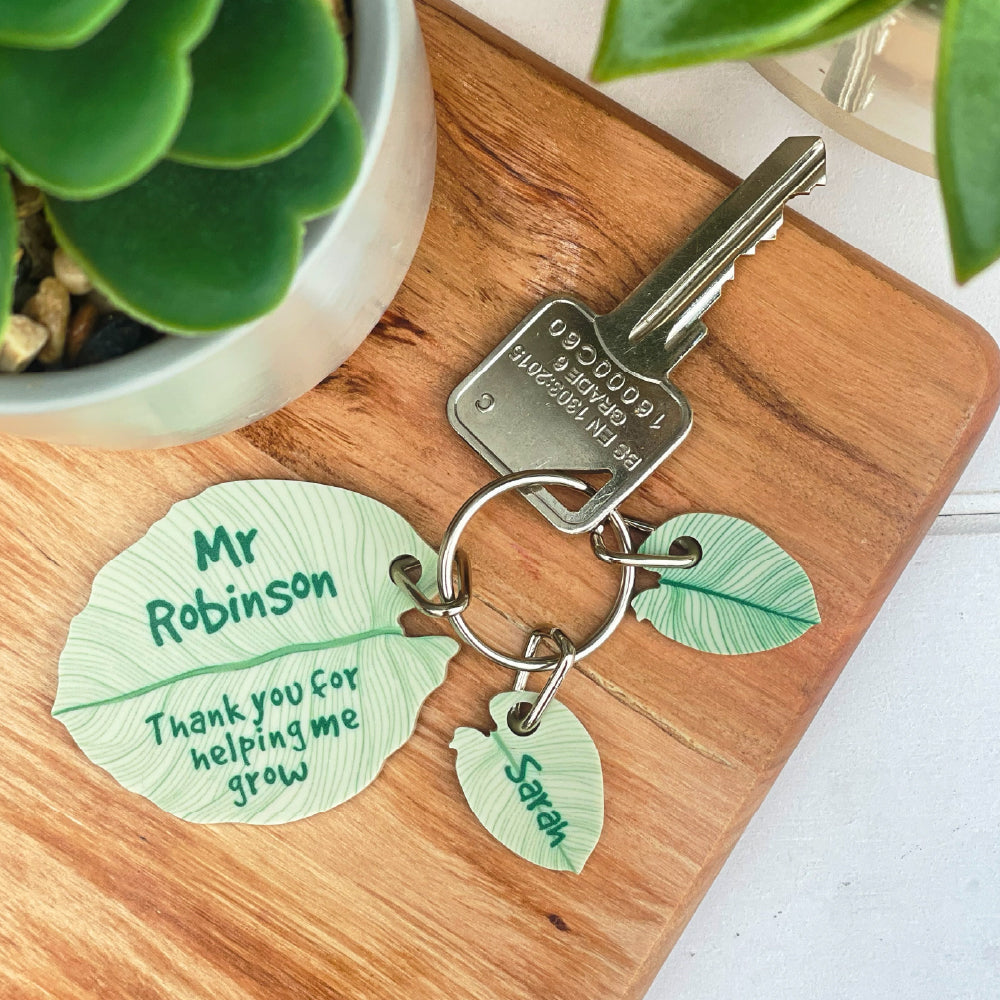 The Bespoke Workshop
Thank You For Helping Me Grow Teacher Keyring Gift and Charms
Teachers plant the seeds for our little one's future, so gift the best and leaf your forever mark. 
Whether you're saying thank you or goodbye, this personalised teacher gift will stick out and be that extra special! Personalise your gift with the teacher's name on the main keyring and your child's name on the other charm. Perfect for the end of the year, to say goodbye or just to show your appreciation.
Saying thank you from more than one child? Additional leaf charms are available to purchase!
Useful information:
Quote on a keyring: Thank you for helping me grow.

Width of the main keyring: 4cm

Length of the main keyring: 5cm

Charms measure approx 2cm across

Made from Acrylic 

Ring width: 2.5cm
You will receive 
1 large personalised leaf keyring

1 small personalised leaf charm 

1 small leaf charm
Please note all sizes are approximates 
At The Bespoke Workshop, all products are crafted in-house with utmost care and attention to detail. We are fully committed to producing eco-friendly and premium quality goods that you can feel good about using, learn more about us here!  We love to help bring ideas to life, please do get in touch if you have a query or would like to alter a design, we are more than happy to help.