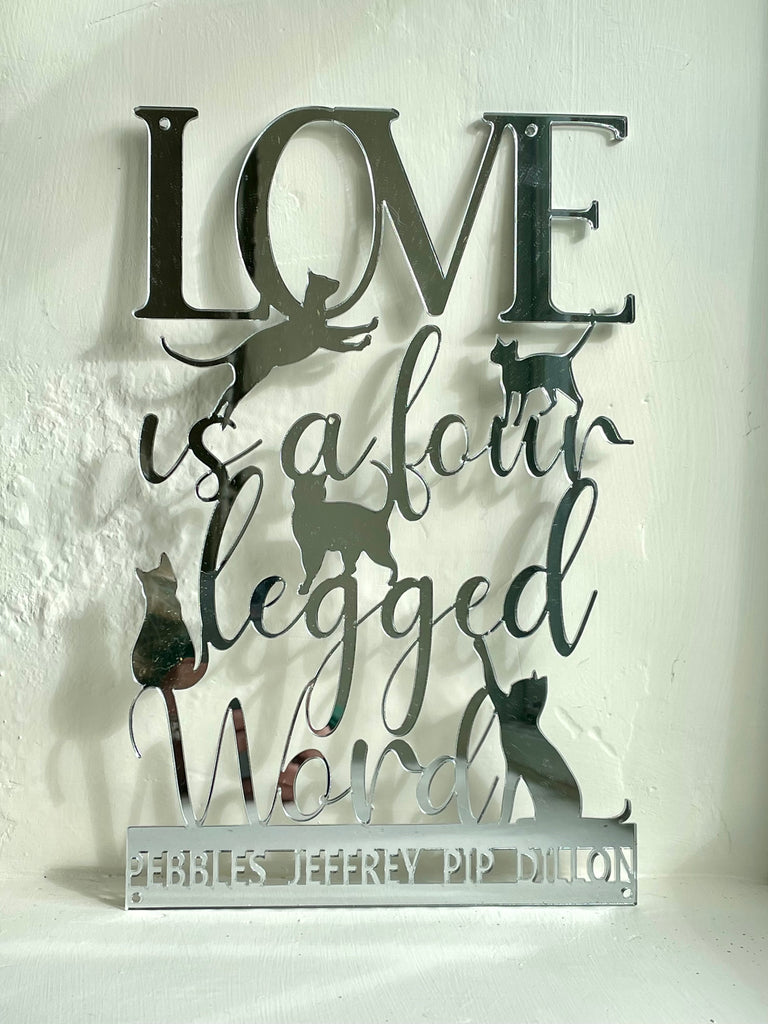 The Bespoke Workshop
Mirrored Personalised Cat Plaque Quote
'LOVE  is a four legged word' So true for many friends of the feline world. 
To adorn the walls of hallways and kitchens, to honour the furry members of the family.
Made from silver mirrored acrylic, this fun wall plaque is customized with the names of your cats along the bottom. Suitable for 1 to 8 names in total. 
Please note that this is a fragile item and is only suitable to display on the wall securely. 
Features:
Made by laser cutting
Made from 3mm silver mirrored acrylic
Measures: 250 x 16 cm