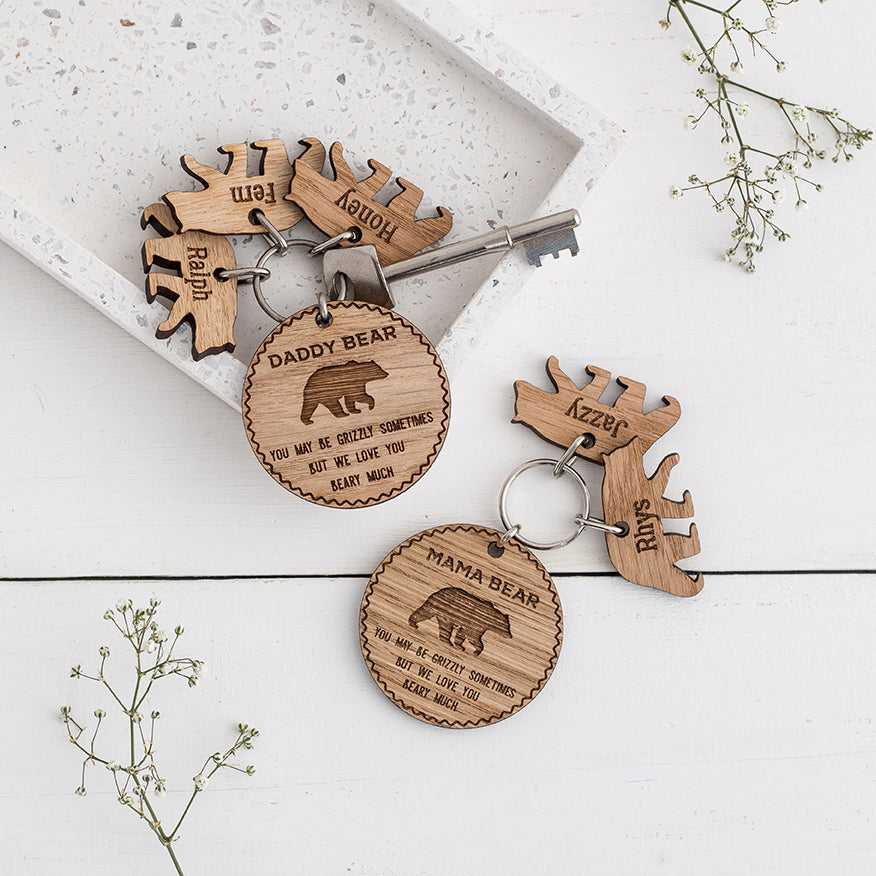 The Bespoke Workshop
Grizzly Bear Keyring with Charms
"You may by grizzly sometimes, but we love you beary much"
Designed and made in house, as always. This keyring and charm set will make the perfect gift to give.
As standard you will receive the main keyring disc along with one bear charm engraved with a personalised name.
Each additional personalised bear costs £1.50 - A fab keyring set that you can keep adding to.
We are able to change the main keyring name to: Daddy Bear / Papa Bear / Grizzly Bear... The choice is yours. 
Features:
Width of main keyring: 55 mm
Bear charms measure: 40 x 20 mm
Made from 4mm Oak Veneer
Ring width: 25mm
Please note all sizes are approximates