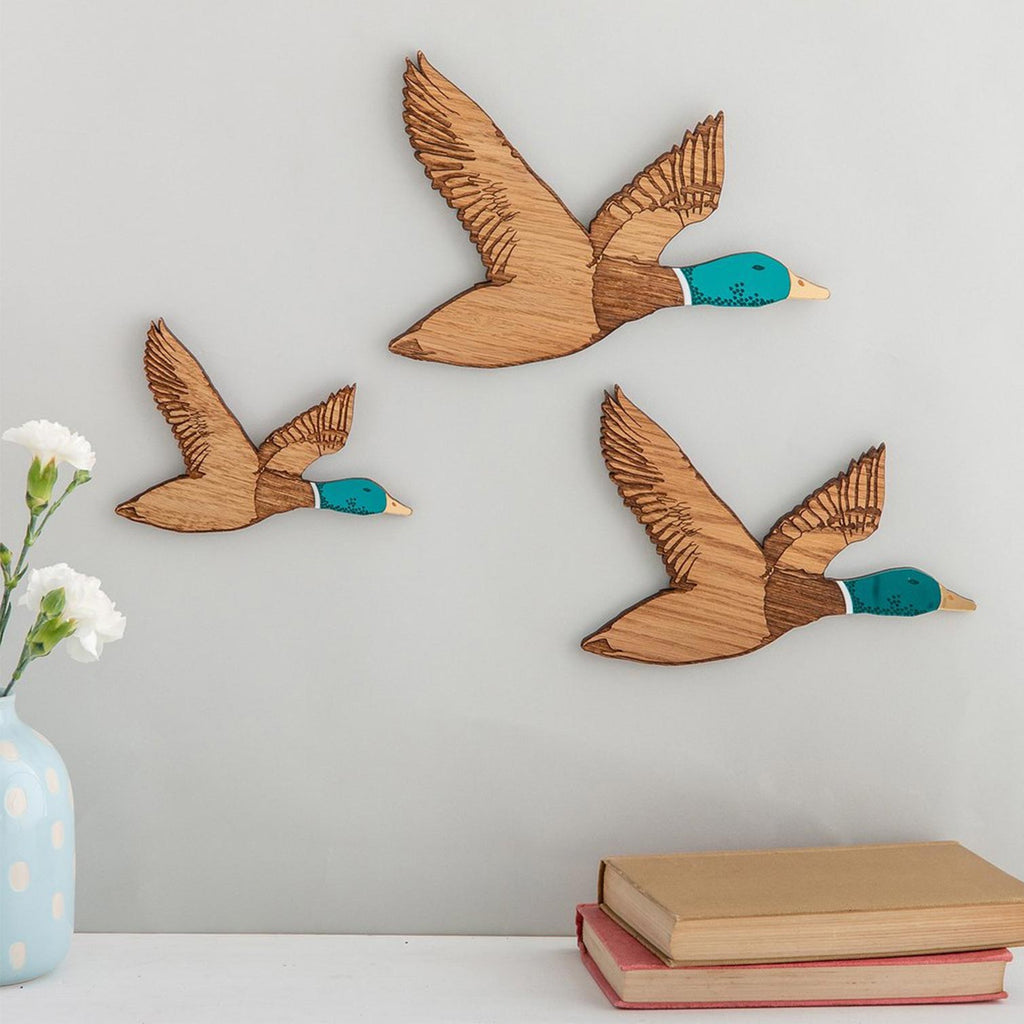 The Bespoke Workshop
50's Inspired Set of Flying Ducks
A modern take on a vintage design. These unique flying ducks will be sure to give you a nostalgic feeling when admiring them on the wall. 
The detailed engraving of the duck works well with the grain of the oak wood. Finished off with coloured mirrored acrylic to give the design a modern, fresh feel.
Available in a set of three, or individually if you prefer. Each duck comes complete with velcro wall-safe fastenings for the wall. 
Sizes: Small - 12 cm / Medium - 16cm / Large - 19 cm
8mm Thick
Made from oak veneer wood
Acrylic
Backed on MDF
These flying ducks have been designed through a collaboration of two sisters, Hannah who is a fine artist and Scarlett from The Bespoke Workshop.